Six Ways To Help Your Business During Covid Lockdown
Normally I would be starting an article going into a new year with Happy New Year or Let's have a great year ahead. But, now that we have closed the year that was 2020, the most difficult year both professionally and personally for all we find ourselves in another nationwide lockdown due to the Coronavirus pandemic. Now, just like back in March 2020 businesses are again facing a continuing fight for their survival.
Here at Arca Studios, we decided to try and see if we can use our digital expertise to see if we could somehow help businesses both locally and nationwide by pulling together a resource guide on things you can do for your business even with the COVID lockdown restrictions.
Now, not all businesses are the same and for some businesses, during the restrictions, they managed to grow their revenues due to a huge demand for their products and services. Businesses such as Ecommerce companies (think, how many Amazon packages did you see being delivered to doors around you?), Supermarkets (remember the hunt for toilet rolls and pasta), Health & Fitness (online sports equipment twice the price now and online zoom classes), local tradesman (no holidays for most last year, what did we do? Home Improvements, Gardens). A great deal of the success these companies experienced was a direct result of our demand for essential and non-essential goods and services during the lockdown but also other businesses' willingness to adapt and react quickly to the situation and temporarily change the way they did business. We have tried to keep this an easy read with links to helpful resources but if you want anything listed here explained in more detail just give us a call.

1. Can You Diversify Your Business?

What exactly does this mean? If we take restaurants as an example during the start of the lockdown last March, they were forced to close like most other businesses but that did not stop us from craving our popular places to eat. So, the demand for the service was there but the supply was a problem. The resolution…Take-Away orders, home delivery, collections. Standard takeaway vendors were at an advantage right away here as they already had the infrastructure in place to provide this service, but soon other restaurants and chains saw there was a potential revenue stream and amended their normal services and seized the new opportunities by setting up the service in line with the government guidance.
Other examples were distilleries that stopped producing alcohol and began to produce hand sanitiser and car manufacturers producing medical ventilators. Training providers like events businesses and fitness instructors moving their services online by using technologies such as Zoom, Microsoft Teams, Facebook Live.
The lesson here is to be open-minded, think outside the box, be innovative if your business allows you to do this. Diversification in business can be a large undertaking and if you don't do the right assessment and have resources in place where you need them you could risk the core business declining. Again, do the right preparation!
The ability to adapt your business to changing market conditions is now essential and the Coronavirus pandemic is the justification that you need to do this.


2. Competitor Analysis, What Are They Doing?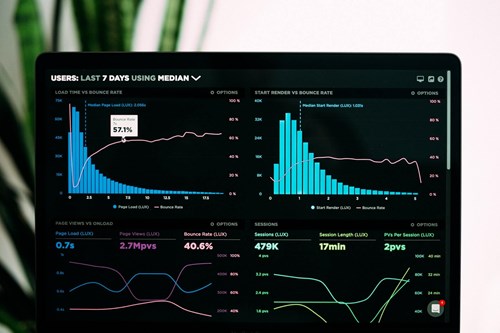 If you're not monitoring what your competitors are doing, then you should! Are they still in business? How have they adapted during this time? If your competitors are managing to still function and generate revenue then you have to see if you can duplicate what they are doing.
You can search on your competitors' website for any news updates on their current status, check their social media channels for updates if they have them. If you find they are essentially doing nothing during this period, then this is where you can potentially gain an advantage and get ahead so when lockdown restrictions ease your business is already flowing.
Things you could do to start getting ahead would be to update your website with your latest information in regards to your trading status. Audit your website and see if there is content missing on your site which your competitors have on theirs. Check all your contact details, email addresses, telephone numbers are all up to date. Get your customers/ suppliers engaged through your social media channels with regular updates, such as Facebook, Twitter, Instagram if you have these platforms setup. Keeping your business in the eye of your customer base and supplier base is key as to how do they know what status your business is in?

3. Is Your Voice Being Heard?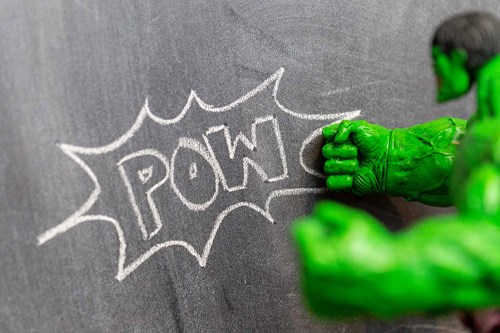 Like we mentioned in the previous section it is important your customers and suppliers know you are still trading. If you have been a company or individual that has shied away from technology and social media now more than ever is the time to embrace it and LEARN IT! Many local businesses and sole traders have used social media to change the way they interact with their customers and update them on their trading status, share some tips or simply say hello. With more than 5 million people in the UK on furlough leave, many are using social media to stay in contact with their employers, colleagues, friends, and family so there is more chance of your message being seen and shared.
If you are not on any social media channels then a good place to start would be like in the previous section, check your competitors, look at their website and see what social media channels they are on. For example, if they have a Facebook account look at their posts and see the type of content they are publishing and if it's getting a good number of likes, comments, etc then look at doing something similar for your business. Another benefit of having social media is having links from there back to your website, thus generating traffic back to your website you would never normally have. Setting up any social media channel is very straightforward; we have pulled together a collection of YouTube links on how to set these up and get started. This all may sound like a lot of work but if your business is unable to function as normal during the lockdown then this type of investment now, i.e. your time, will reap rewards when restrictions are eased. Also, there is no cost here in setting up these types of channels and at a time when you need to keep spending at a minimum, this is a no-brainer. If you get overwhelmed, try and rope in other members of your business or family who are more social media savvy who can lend a hand. You'd be surprised what you learn from the younger generation.
Facebook Business Page Setup


Instagram Business Setup Guide


Tik Tok Business Account Setup



4. Search Engine Optimisation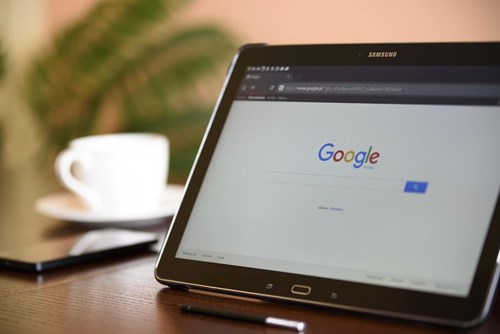 Another useful option you could choose to spend some time on would be to increase your website's rank in Google. This is often overlooked by many small businesses due to the costs and time, but now with most places closed, we are so reliant on online searches for our access to products and services. Now, SEO is not some dark art of magic that only digital marketing agencies in Glasgow know how to do. It's a relatively straightforward process but there are several factors to it and also it takes time. It's not a process you will see immediate results from, it's a long-term strategy that might fit into your business's situation. Like social media there are a plethora of online resources for SEO and guides on how to get started if you feel brave but, this is an area you probably would benefit from getting some help and advice from a web design agency in Glasgow who like Arca Studios offers SEO services. We know right now the last thing businesses need is an expense so we are happy to offer a free consultation on SEO and can talk you through the basics, show you the tools, and come up with a free basic strategy to get you started. Please drop us a line at info@arca-studios.com or call us on 07988729934.

5. Do Things for Free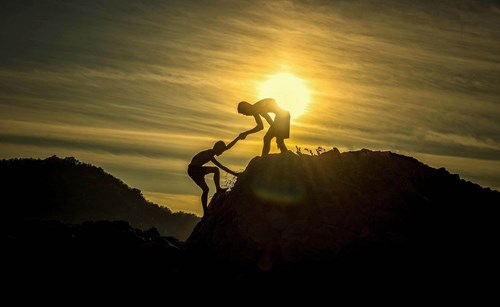 I know what you're thinking, how does doing things for free help my business. Well, this is a longer-term strategy. Since the Coronavirus pandemic began, we have seen businesses across the UK provide goods and services for free to those who most need them. Examples of this where cafes and restaurants providing meals for school kids from low-income families affected by the school closures. Tradesmen such as electricians, plumbers', joiners providing emergency services and repairs to the elderly. Coffee Shops and other takeaway companies offering free food and drink to the frontline NHS staff. By offering these free services and products these businesses are generating great PR that is getting shared by everyone with a phone. It also shows that during this pandemic you are willing to give back to your consumers in their time of need, not many businesses can say that, even large companies are guilty of doing nothing. This is something that could set you apart from your competitors and will last long in the memories of the people you helped. So, when we get back to what the new normal will be it's these companies that helped who will see quicker success.

6. Crowdfund to Help Cashflow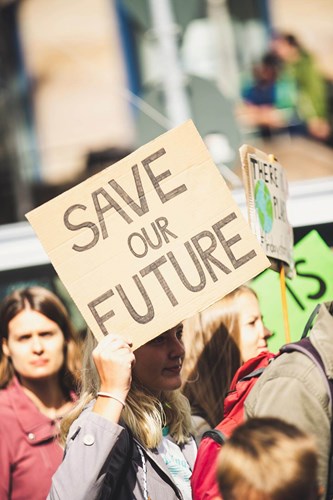 Crowdfunding could be a lifeline to many local businesses who can't serve their clients due to restrictions placed on their business during this pandemic. Businesses like local coffee shops, nail salons, local pubs last year used this option and managed to get the word out to their community who used their goods and services and were able to generate a fund that gave them the cash flow to last during the months their business was closed. There are many platforms you can use to fundraise for your business such as Crowdfunder, GoFundMe, JustGiving to name a few. Crowdfunder has launched a Pay It Forward scheme, where you can fundraise for your business 100% free to assist you over the coming months. Other ways to fundraise would be to offer a gift card or voucher for your product or service redeemable when your business is back open.


Conclusion

We hope this guide has been useful and possibly there is some information in this guide that you can take and implement in your business right now and it has a positive effect during this pandemic. Here at Arca Studios, we are here to help anyone right now. If you are looking for any help or some free advice on what you could do digitally for your business or maybe want to discuss any of the points here please feel free to get in touch by calling us on 07988729934 or email us at eric@arca-studios.com.
Like the slogan says "We are all in this together".